End of the works
The house is ready - painted in white with beautiful stonework on the sides, which is matching the skirting. Wooden elements and dark brown UPVC windows complete its warm and cozy outside look. Interior is modern in natural colours. On first sight small, yet very spacious, this beautiful house was built in 6 months.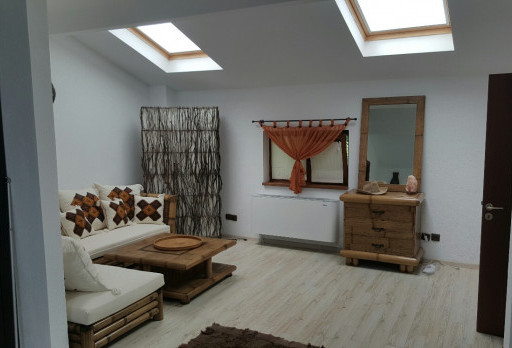 Progress of the works
The construction is progressing. Brick masonry of the house is completed and we already have two floors. Roof construction is on the go. While some of the workers are occupied with it, the other ones started the outside insulation and rendering. Weather is great for building works, Varaks is grateful for it!
Beginning of the works
The works began with laying the foundation of the building. After digging the trenches, lots of reinforced concrete was poured for that purpose. Then the masons did a good job building the first floor. The second floor will be on the go soon.